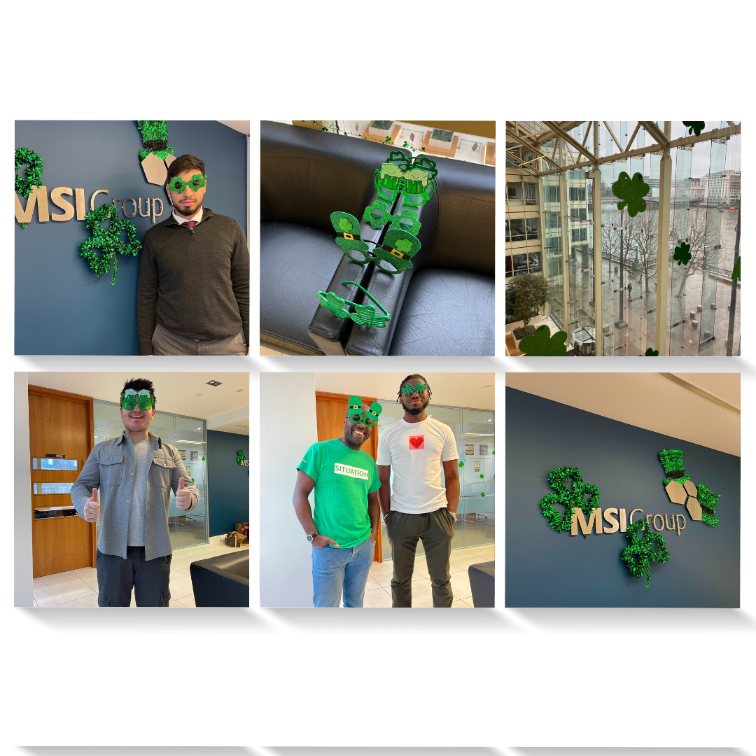 ​On Friday we celebrated St Patricks Day with an Irish themed office and a lot of the team making the effort to wear green!
We gathered together to mark the occasion and honour the rich history and culture of Ireland. The atmosphere was lively and festive, as colleagues came together to share in the celebration.
We enjoyed traditional Irish foods and drinks and decorated the office with shamrocks and other green decorations to really get into the spirit of the holiday.
But more than just enjoying the food and decorations, our St. Patrick's Day celebration was an opportunity to come together.
All in all, our St. Patrick's Day office celebration was a great success. It was a chance to break from our normal routines and come together as a team to celebrate a fun and festive holiday.
We hope that everybody enjoyed St Patricks Day! No celebration goes unnoticed at MSI Group!