Introducing MSI's COVID-19 workplace testing service
​
As businesses begin to return to normal levels of activity and inviting employees back to the workplace, they are searching for ways to support the physical and emotional health and wellbeing of their staff. Many employers are considering using Covid-19 testing as part of their return to work strategies but this can be difficult to administer and slow to deliver results.
​
As one of the UK's leading healthcare recruiters, MSI know how crucial having a stable workforce is to the success of an organisation. Together with our partners, we are very pleased to be able to offer a new SARS-CoV-2 testing service, to help organisations find out if their staff have been infected by the virus. With the help of our testing service, you can get your workforce back up and running as quickly and easily as possible.
​
​
​
​
​Why use corporate testing?
​
These are some of the most common reasons for employers using corporate COVID-19 testing:
​
As part of your return to work strategy when employees return to the workplace after working from home or furlough period.

Reducing employee absence by identifying any employees who are Covid-positive, even if they are symptom-free, before they can spread the virus to others.

Supporting the mental health and wellbeing of your workforce and giving them confidence that you are taking their safety and wellbeing seriously.

Spotting patterns in work environments or group of employees that might indicate higher levels of risk.

Monitoring the effectiveness of any health and safety measures you introduce to the workplace.
​
​
How does our service work?
​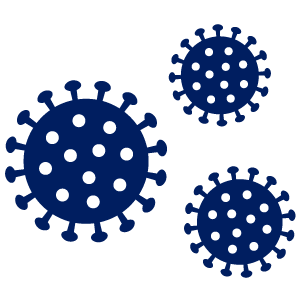 Testing is carried out at your workplace or an agreed location. Testing is carried out by a fully vetted, compliant and qualified nurse clinician.
​
Each appointment consists of a simple finger prick test (Antibody) or nasal swap (Antigen) and lasts approximately 10 minutes, with the test results obtained on the spot within 3 minutes. Each clinician can conduct around 40 test appointments per day.
​
We also provide monthly revisits to retest existing and new employees. All testing can be carried out on a monthly basis over an initial 6 month period.
​
​
What does the test detect?
​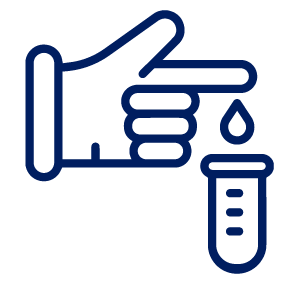 Current studies suggest that 4 out of 5 people with COVID-19 have mild or no symptoms at all.
We offer two types of testing:
​
Rapid Antigen Test
This nasal swab test helps you quickly understand if a patient currently has the virus.
Relative Sensitivity = 96.2%
Relative Specificity = 99.2%
Accuracy = 98.74%
​
Rapid Antibody Test
This finger prick test helps you quickly understand if a patient has had the virus.
Accuracy = 98.6%
​
Our tests can help you to identify who should be self-isolating and who can return to work. The test helps you put your organisation back in control of your workforce's health and wellbeing.
​
​
Why choose MSI's testing service?
​

An end-to-end service
We supply both the COVID-19 test and a full clinician service to administer it and deliver results
​

Convenient
Bulk testing at your place of work – your employees don't have to travel to a testing station or send off for testing kits
​

Fast
Results are given during the 10 minute appointment – most tests take at least 2-3 days
​

Accurate
Both our tests have an accuracy of over 98% and are CE certified
​
​
How much does the service cost?
​
Our service is £35 + VAT per test. The minimum commitment is 40 test appointments (all conducted in one day). ​
​
​
Get more information on our COVID-19 Workplace Testing Service
​
​
​
​